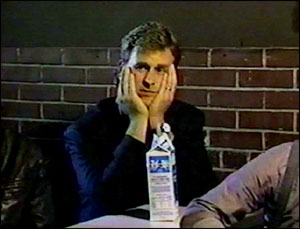 Dave Coulier (b. 1959) performed the voices for Baby Animal and Baby Bunsen on Muppet Babies, taking over the roles from Howie Mandel after the first two seasons. In later seasons, he also voiced Baby Bean Bunny and Uncle Statler and Uncle Waldorf and Young Janice.
Coulier also appeared as himself in a live segment taped especially for the episode "A Punch Line to the Tummy." He is best known for his role as Joey Gladstone on the sitcom Full House, which ran from 1987 to 1995.
External links
Ad blocker interference detected!
Wikia is a free-to-use site that makes money from advertising. We have a modified experience for viewers using ad blockers

Wikia is not accessible if you've made further modifications. Remove the custom ad blocker rule(s) and the page will load as expected.