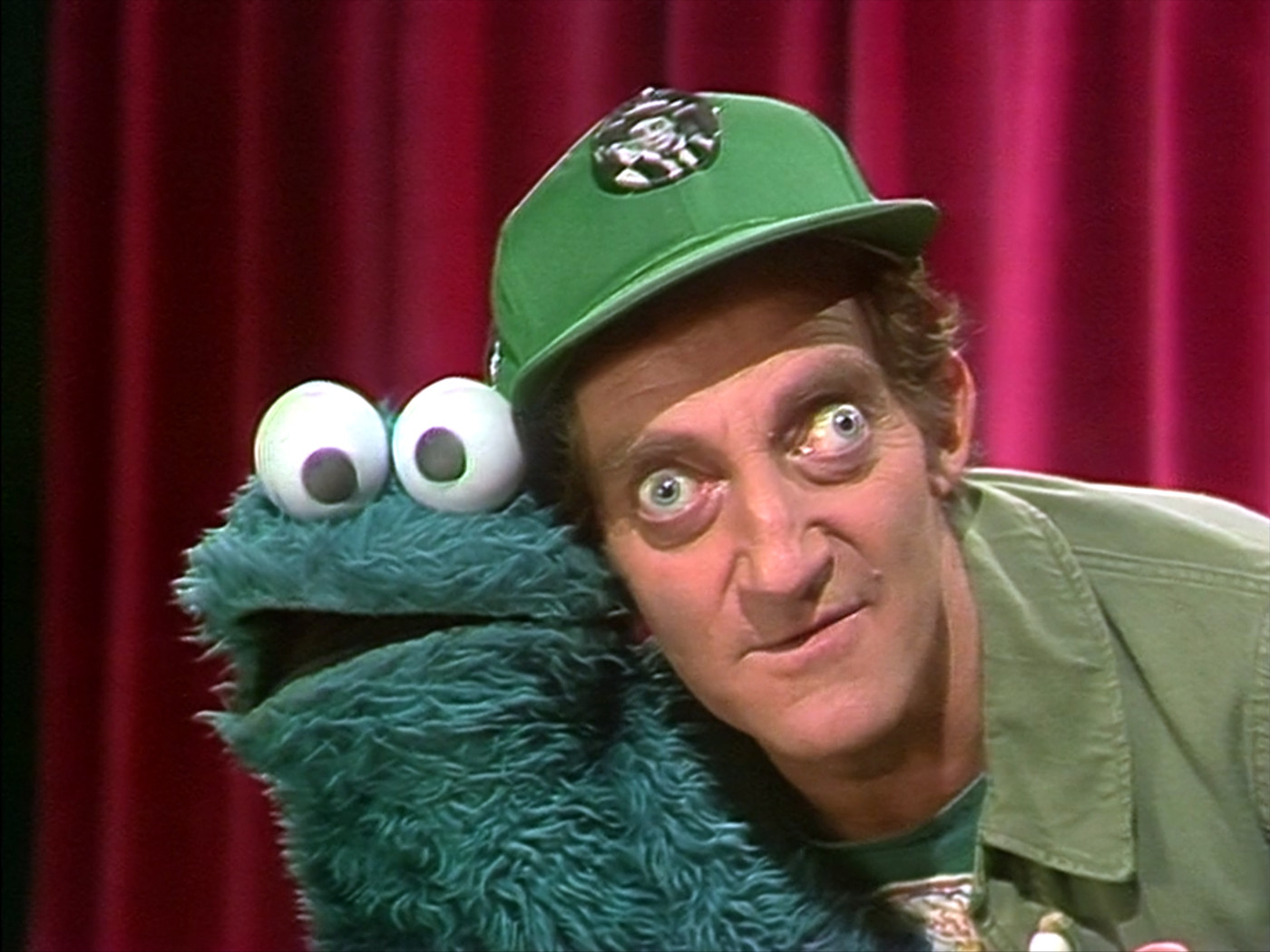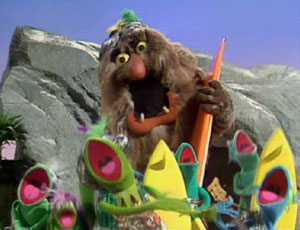 The Muppets present their version of 1001 Arabian Nights, with guest star Marty Feldman playing the role of Scheherazade, telling tales to an evil Caliph (played by the Swedish Chef).
Songs/Sketches
Notes
Edits
Nickelodeon: The backstage scene before "The Wright Brothers at Kitty Hawk" sketch was cut.
Cast
Guest appearance by:
The cast of Sesame Street: Cookie Monster, Ernie, Bert, Grover, Count von Count, two Anything Muppets
Muppets:
Kermit the Frog, Fozzie Bear, Gonzo, the Swedish Chef, Sam the Eagle, Sweetums, Scooter, Statler and Waldorf, Pops, Sopwith the Camel (aka Loretta), Ali Baba (Marty Feldman look-alike), Whirling Wanda (the Girlfriend of the Whirling Dervish), Animal, Whatnots, Frogs, Chickens, Old Skyball Paint, Billy the Bear, Baby Bear
Background Muppets:
Performers
Gallery
Ad blocker interference detected!
Wikia is a free-to-use site that makes money from advertising. We have a modified experience for viewers using ad blockers

Wikia is not accessible if you've made further modifications. Remove the custom ad blocker rule(s) and the page will load as expected.