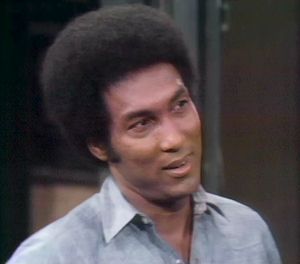 Hal Miller, also known as Harold Miller, was the second actor to play Gordon on Sesame Street. He appeared on the show in Season 4 and Season 5.
Miller left the show and settled in Marina del Rey, CA to continue working with his agent Martin Gage in Hollywood, with an eye on traveling abroad to work.
Miller had previously performed on and off-Broadway in such stage plays as The Perfect Party, Narrow Road to the Deep North, Twelfth Night, Henry V, and Richard 2nd (as Lord Ross). His film credits include the Bollywood movie Beyond Belief, Distance, the sex comedy If You Don't Stop It... You'll Go Blind!!!, The Warriors, and Born in Flames. On TV, he appeared on Purges Place, Purge, A Stone in the River (one hour NBC specials), Joe Forrester, the Western series The Quest and made two appearances on Law & Order. In recent years, he has performed extensively in Europe and Southeast Asia.
External links
Ad blocker interference detected!
Wikia is a free-to-use site that makes money from advertising. We have a modified experience for viewers using ad blockers

Wikia is not accessible if you've made further modifications. Remove the custom ad blocker rule(s) and the page will load as expected.