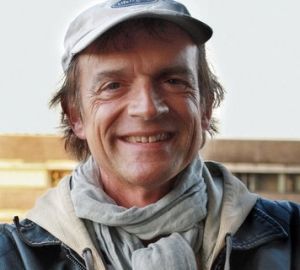 Robert Missler is a Berlin-born, Hamburg-based German voice actor who has dubbed Grover (Grobi) on Sesamstrasse since the late 1990s. In 2011, he also began puppeteering on the Sesamstrasse spin-off Eine Möhre für Zwei as the talking toilet Günni. He reprised the part in the 2013 TV movie Das Geheimnis der Blumenfabrik, in addition to playing a beaver. For the 40th anniversary episode of Sesamstrasse, Missler also puppeteered Grover.
Missler has dubbed many supporting actors (and occasionally more prominent stars) for TV and film, including Robert Sean Leonard on House M.D., John Hawkes in Winter's Bone and Lost, Gary Valentine and minor roles on King of Queens, Michael Fassbender in Hunger, Jeff Dunham (on his own show and 30 Rock) and Jared Harris on Mad Men, plus many guest stars on the CSI franchise, The Dead Zone, and Hawaii Five-0. For the NDR TV satire series Extra 3, Missler voices Adolf Hitler in newsreel parodies, as well as other announcers.
Ad blocker interference detected!
Wikia is a free-to-use site that makes money from advertising. We have a modified experience for viewers using ad blockers

Wikia is not accessible if you've made further modifications. Remove the custom ad blocker rule(s) and the page will load as expected.