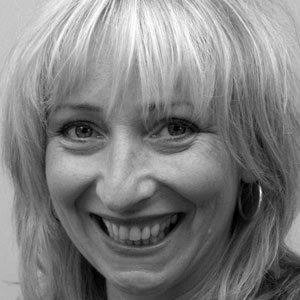 Tanja Dohse is a German actress, based in Hamburg, who has dubbed Zoe (renamed Sina) on Sesamstrasse since the late 1990s.
Dohse dubbed Jennifer Morrison on House, Once Upon a Time, and in the movie Big Stan. She dubbed various guests on King of Queens, Laa-Laa on The Teletubbies, and episodic roles on Batman Beyond. In video games, she dubbed the Feng Twins in Indiana Jones and the Emperor's Tomb, Liara T'Soni in the Mass Effect games, and additional voices in Star Wars: The Old Republic and Fallout 4.
External links
Ad blocker interference detected!
Wikia is a free-to-use site that makes money from advertising. We have a modified experience for viewers using ad blockers

Wikia is not accessible if you've made further modifications. Remove the custom ad blocker rule(s) and the page will load as expected.