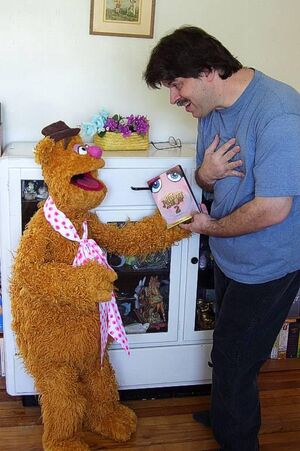 Terry Angus (b. July 5, 1962) is a Canadian puppeteer who played several characters on Fraggle Rock and background Muppets in other productions. He also worked on several of the Master Replicas Muppet photo puppets.
Terry created and performed in the CBC television series Blizzard Island.
He has a website hosted by his own puppet creation, Butch G. Cat, and often sells hand-made original puppets on eBay.
Credits
External links
Ad blocker interference detected!
Wikia is a free-to-use site that makes money from advertising. We have a modified experience for viewers using ad blockers

Wikia is not accessible if you've made further modifications. Remove the custom ad blocker rule(s) and the page will load as expected.