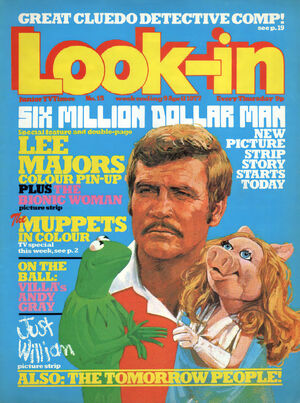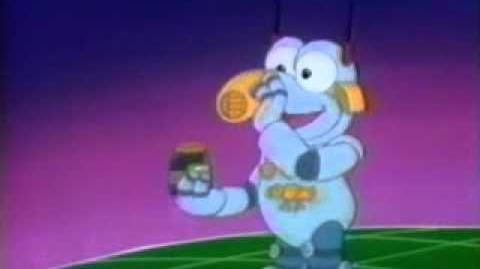 The Six Million Dollar Man was a television series that ran from 1973 to 1978, chronicling the adventures of Steve Austin, American astronaut turned bionic superhero.
References
The cover of Look-in Junior TV Times No. 15 for the week ending 09 April 1977, featured the Muppets sharing a cover with an illustrated Lee Majors, who played Steve Austin.
Baby Gonzo becomes the Bionic Weirdo in the Muppet Babies episode "Masquerading Muppets". He explains how he's been "scientifically altered to do all kinds of great stuff", with a computerized diagram of his inner workings that references the opening title sequence of The Six Million Dollar Man. His name is a spoof of The Bionic Woman. 
Episode 21 of the web series From the Balcony features two characters delivering a pitch for sequels to a Hollywood executive. One of their titles is "Six Million Dollar Baby," making an additional reference to the Oscar-winning film by Clint Eastwood.
Connections
External links
Ad blocker interference detected!
Wikia is a free-to-use site that makes money from advertising. We have a modified experience for viewers using ad blockers

Wikia is not accessible if you've made further modifications. Remove the custom ad blocker rule(s) and the page will load as expected.